HARMONIC REDUCER
---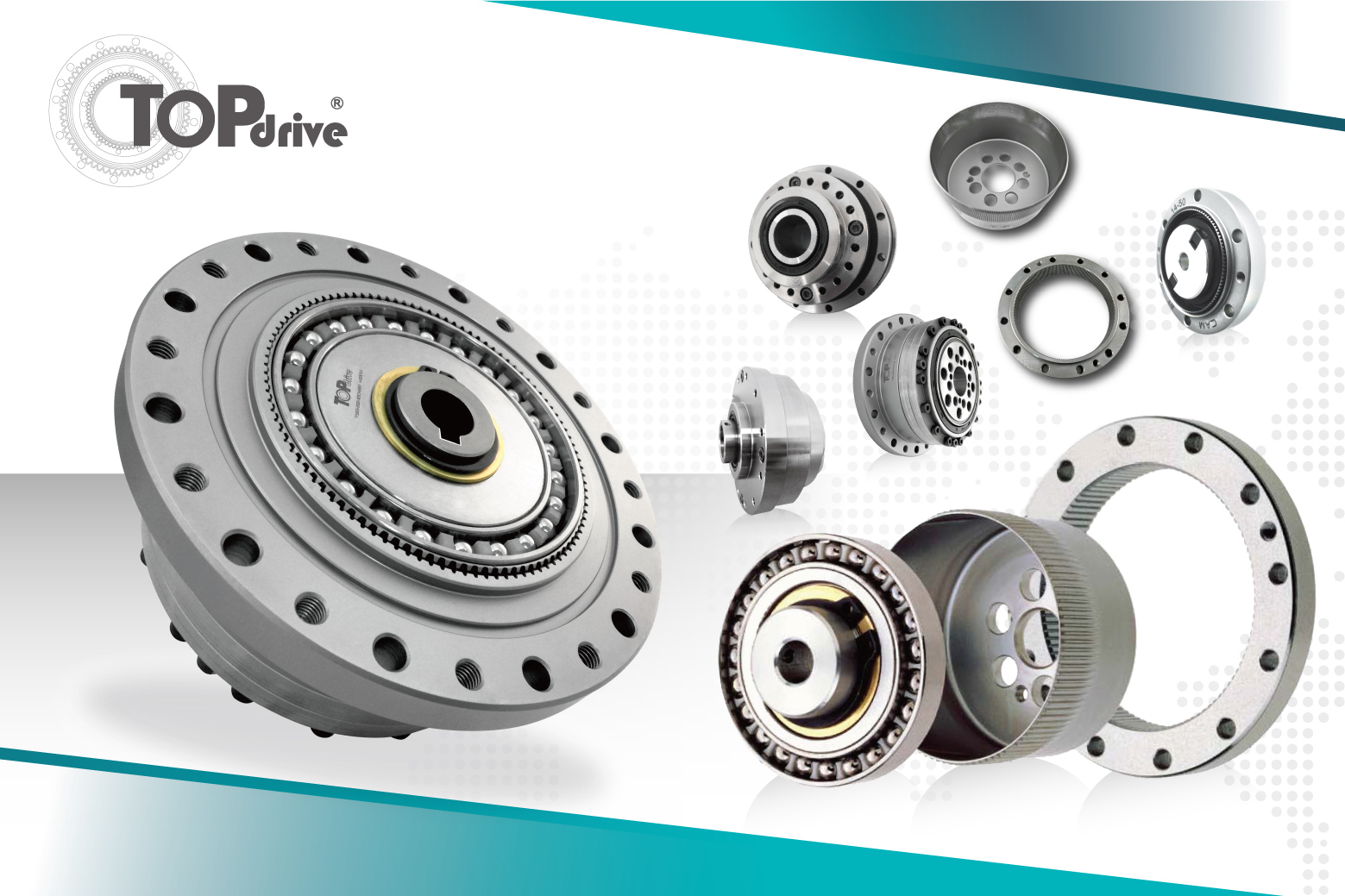 We specializing in manufacturing gear units and precision parts, and strive to become the most reliable expert of harmonic reducer in the world.
Our brand Top Drive harmonic reducer mainly used in field of aerospace, semi-conductor processing equipment, robotic system, testing and analysis equipment etc.
At present, in addition to standard size specifications, customer-specific specifications are also accepted, please contact us for discussion.
Harmonic gear transmission principle
The harmonic gear drive invented by an American inventor, C· W· Musser,. user in 1955,It is a new type of transmission,which uses the elastic defor mation of flexible components for motion or power transmission. It breaks through the mode of using the rigid component to realize mechanical drive, but with a flexible component instead,thus obtaining a series of special functions that other transmission cannot reach. Its name comes from the deformation process of the intermediate flexible component, which is a symmetrical harmonic. It's called "Wave Transmission" or "Flexible Gear Drive".In these days, called it "Harmonic reducer''.